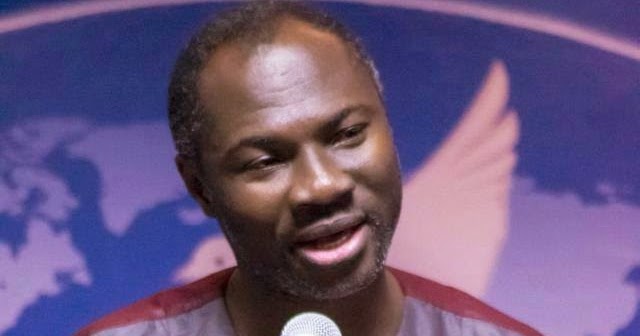 Prof. Badu Kobi


Founder of Glorious Wave International, Prophet Badu Kobi who is known to have a special soft spot for celebrities in the country has said Christians should learn to adapt to the changing times and be free to enjoy secular music they have love for.
The prophet who was speaking on Accra-based Atinka FM said Christianity is dynamic and Christians should work at adapting to the changing times.
He indicated that he sees nothing wrong with 'Bronya' by Wutah adding that his favourite song currently is 'sponsor' by Ebony Reigns indicating that the part that fascinates him is the "cool it for me slow down".
He called on Ghanaians to forget about relying on politicians but rather focus on God and the men of God in order for them to achieve their goals in life.
Thanks for being our NUMBER ONE reader. We value your time and efforts.

As one of the top independent news organisations in Africa, we strive to offer you more accurate, verified and easy-to-digest breaking stories and information on our platform.

Even though we do our best to serve you on time, we may not have all the facts right. After all, we are humans.

If you find any content that may contain wrong information, misleading or false, do reach out to our Editor at [email protected] for corrections.

You can also join our growing 500,000 combined followers on our social media channels for breaking stories and daily viral videos: